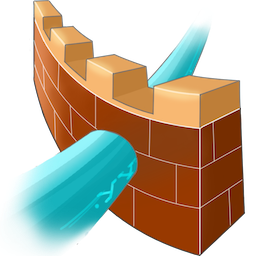 pipesocks
---
Become an artistic wallbreaker.
About
---
Pump is the server outside the firewall to provide Internet data for tap.
Pipe is a relay server which unconditionally transfers data through pump and tap.
Tap is a client running in local with SOCKS5 interface for native clients and connects to pump or pipe.
Download
---
| Operating System | Architecture | Version | Release Date |
| --- | --- | --- | --- |
| Windows | x86/x64 | - | - |
| Linux (no GUI) | x64 | - | - |
| macOS | Intel x64 | - | - |
| iOS | iOS 9.3 or upper | - | - |
| Desktop Source Code | All Platforms | - | - |
| iOS Source Code | iOS 9.3 or upper | - | - |